This blog post was written by Viktoria Wiklicky, Research Assistant at the Department of Energy and Technology; Environmental Engineering Unit, SLU and first published at the blog Kretsloppsteknik.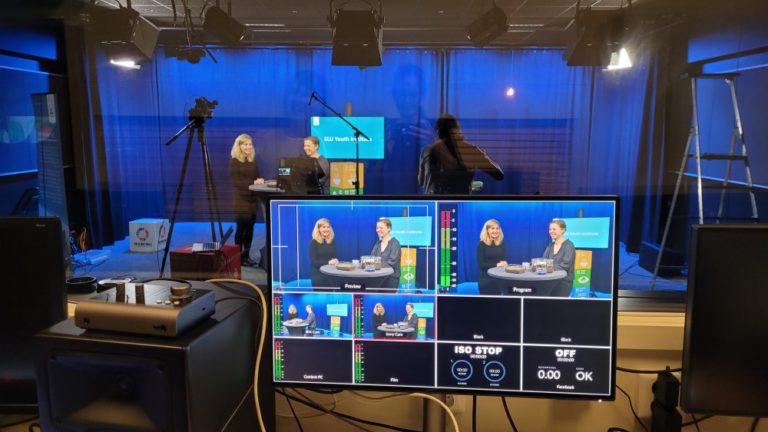 To promote SLU Youth Institute and the advantages for high schools becoming part of it, Viktoria Wiklicky was invited to talk about the Black Soldier Flies in their 2022 launching video. Fly larva composting is a tool to close the loop of a now linear food production system and aims to make food production more circular. Promoting the technology to the next generation will ensure that our passion and our ideas will be continued in the future.
SLU Youth Institute aims to create interest among Swedish youth for global food security and to find sustainable solutions to the global challenges based on the UN Sustainable Development Goals. The programme was founded 2020 and is part of the many Youth Institutes coordinated by World Food Prize Foundation. High school students engage with local leaders and experts to discuss critical global challenges, participate in hands-on activities, and explore exciting ways to make a difference in Sweden, across Europe and around the world. By the way, also the larvae showed their best side in the spotlight of the cameras and luckily, cameras cannot record smell (yet).