This blogpost is written by Divya Gupta, Indian School of Business, Hyderabad, India; Suchita Shrestha, Southasia Institute of Advanced Studies, Kathmandu, Nepal and Harry Fischer, SLU. This article was first published by SIANI.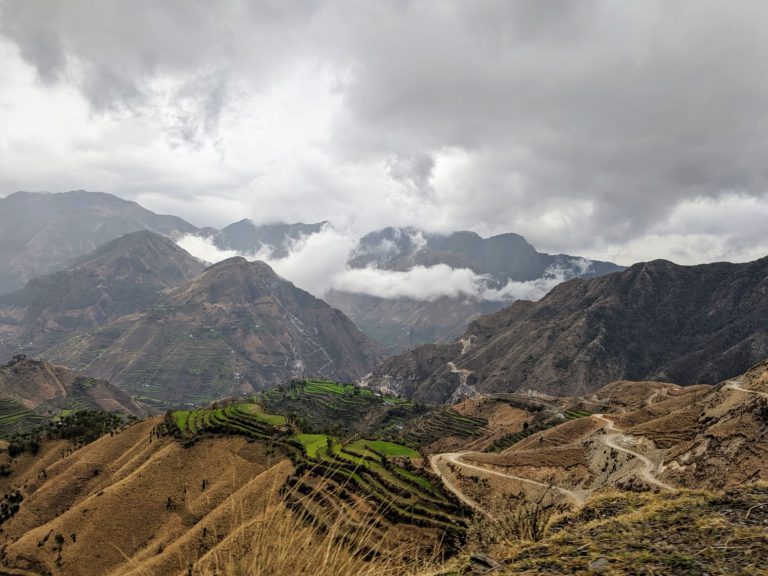 Edible wild foods have been an important part of the diet for rural populations around the world, primarily in developing countries. They are also an important safety net and contribute to resilience by enabling people to cope with food insecurity in times of rural distress. This has become particularly apparent in the context of the COVID-19 pandemic.
We have conducted research on food security during the COVID-19 pandemic in the mid-Himalayan region of rural India and Nepal, where nationwide lockdowns were imposed starting last the week of March and continued for several months. The lockdown led to movement of all kinds being sharply constrained, which disrupted the food supply chain and created uncertainty in accessibility, availability and affordability of food. Working with local research assistants, we have been able to continue our data collection and conduct interviews (while following strict government guidelines) thereby providing an in-depth understanding of how the effects of the lockdown unfolded in the areas.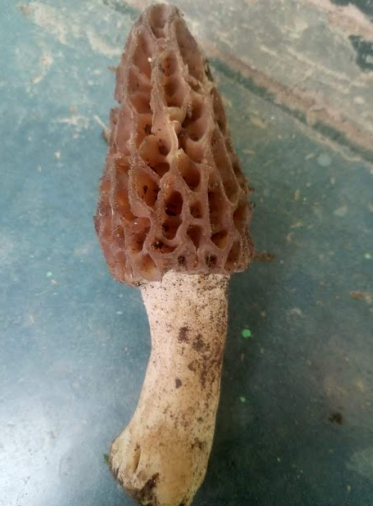 Over the past few decades, a large proportion of the populations in our study sites have transitioned to cultivating cash crops. While these trends may have increased household incomes overall, they have led to reduced production of food for household's own consumption and increased dependence on markets for both food and income. The lockdown constrained farmers' ability to sell their harvest due to transport restrictions to the market, leaving many of them to face huge financial losses. This compromised the purchasing power of the people and increased their reliance on wild foods such as leaves, seeds, nuts, honey, fruits, mushrooms that they can collect from their communal resources, including forests, grasslands, and water bodies.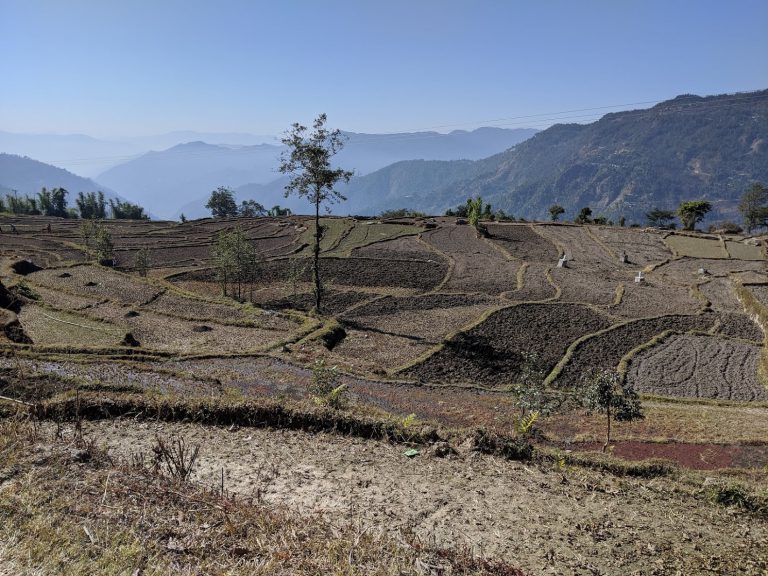 Edible wild foods have been an important coping strategy for households to deal with food shortages following the lockdown, especially for landless households and wageworkers who depend on off-farm employment. The lockdown has had a profound effect on the employment and income of such households. There were families that could not afford adequate food and reported consuming less food than before.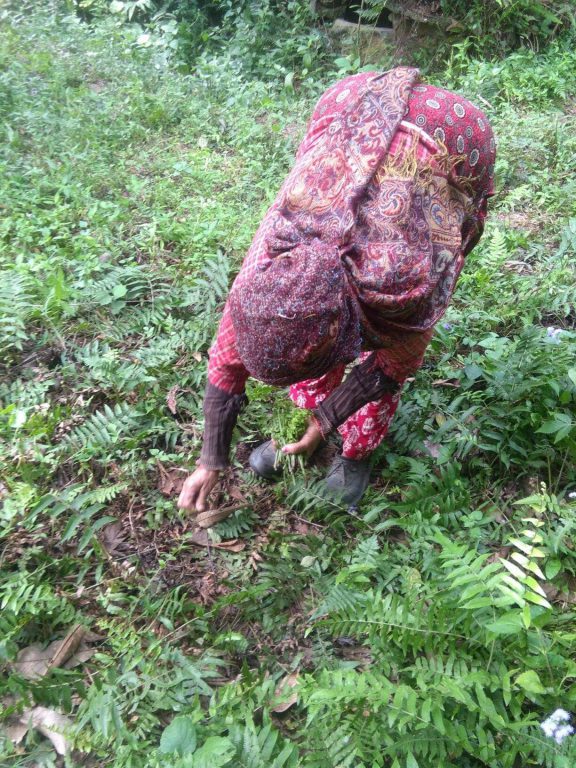 A woman from a landless household with eight family members in a remote village in Nepal told us, "my husband is a construction worker, and he lost his job immediately after the lockdown was imposed. This constrained our ability to buy food to adequately feed our family. I was constantly stressed out about this and often resorted to foraging edible wild foods that I was able to find in our forests". Another smallholder farmer in India shared, "we did not have enough food left in our reserve when the lockdown was imposed, unfortunately it was also a bad season for our crops as we lost most of our harvest to pest infestation. The wild foods that we were able to gather from our forest was a huge respite and we were extremely grateful for that". In addition, wild foods were also a convenient option as some households preferred foraging as opposed to spending money buying vegetables from the market, as an interviewee from a small-landholding household from our site in Rasnalu Village in Nepal shared.
"We occasionally collect vegetables growing in the wild. However, during the lockdown owing to the shortage in supply of fresh vegetables and a consequent rise in their price, we relied more on foraging".
Wild foods in our sites were also perceived to be safe from contamination. Although not based on scientific fact, many households feared consuming produce bought from the market. "We were scared to buy vegetables from the market because we feared they might carry the infection, so we substituted vegetables with wild foods that we would find in our forests", said a farmer in our study site in India. He further added:
"Once when I had got vegetables from the market, my mother panicked and immediately threw them away. Market bought vegetables were strictly banned in our household".
In addition, cooking wild foods was also perceived as a way of continuing traditional recipes. For example, in our sites in Nepal, households procured greens such as stinging nettle, fiddlehead fern, and others that are used as an alternate to market-bought/ cultivated vegetables. "These foods are a part of our traditional recipes that we have been cooking for generations", shared a female respondent.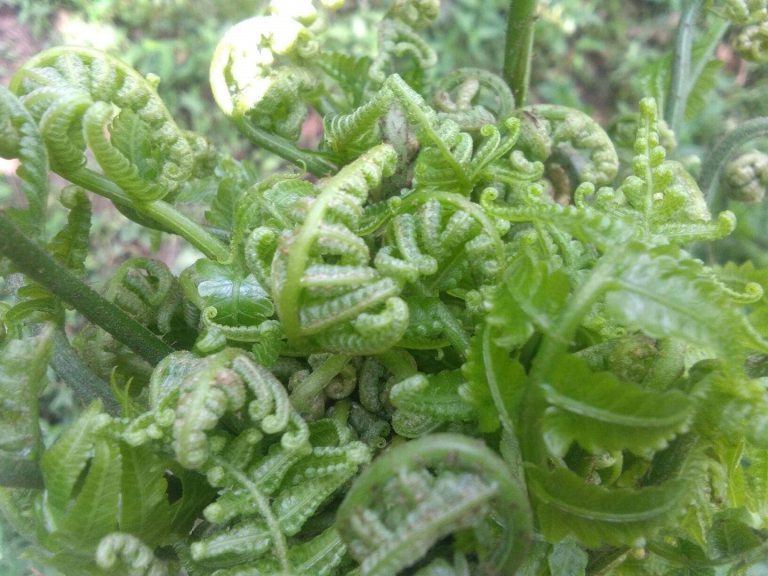 It is important to note that under normal circumstances, a lot of the households in our study areas use diverse food sources to fulfill the dietary needs of their family, including farms/kitchen gardens, markets, and communal land and water resources. We observed that at the time of the lockdown, wild foods were particularly important for households that lacked adequate income and/or did not have the option of a kitchen garden. Thus, wild foods have been an important component of the food basket for our sample population during the pandemic
Observation from our research highlights the importance of wild foods as carriers of important cultural values and also their roles in helping households cope with food insecurity in the context of shocks and uncertainty, such as the COVID-19 pandemic. Often overlooked as a resilience strategy, wild foods are a vital resource that demands more attention in ensuring mechanisms for managing and safeguarding habitats for their long-term sustenance.
This research was supported by the Swedish Research Council (Vetenskapsrådet) research project 2018-05875 and a FORMAS Urgent grant 2020-02781.