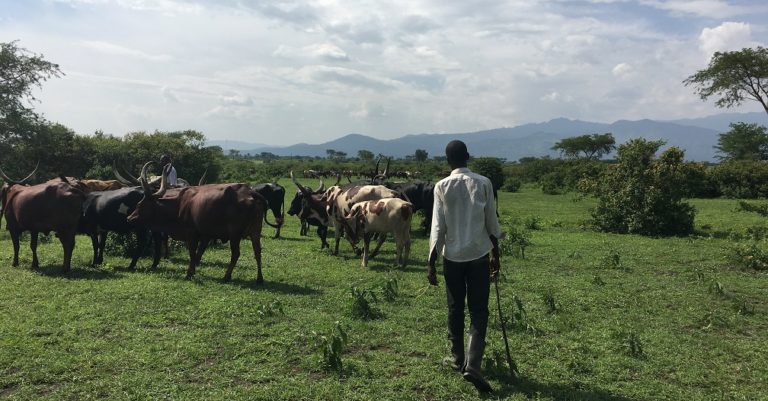 There is no doubt that international development cooperation funding has to tend to many different needs, including humanitarian emergencies in Ukraine. However, there are good reasons to look closer at the benefits of the now cut Swedish development research funding, and start considering different possibilities to enable these benefits moving forward.
The precise ramifications of last week's governmental decision to terminate Development Research funding from the Swedish Research Council, Vetenskapsrådet (VR), remain to be seen. What is already clear, however, it that loss of this vital funding stream for Swedish research comes at a time when other opportunities for international research cooperation have also radically changed.
Since 2022 this has included the pause of Minor Field Studies for Swedish undergraduate students, indefinite suspension of the Linnaeus-Palme programme for teacher-student exchange, and most significantly, the 54% decrease in the research cooperation budget of Sida (Swedish International Development Cooperation Agency). Within the latter, the partnerships where Swedish researchers serve as supervisors and partners have contributed significantly to strengthening Swedish researchers' networks and understanding of global challenges.
Together, this combination of changes has significantly altered the landscape of possibilities for Swedish research to tackle the global challenges the world faces today – and especially so for young Swedish researchers. Past funding from Swedish Development Research (from 2013 through VR, and earlier through Sida/SAREC) has often led to ground breaking knowledge with extensive scientific and policy impact – for instance contributing to knowledge on how trees make soil more fertile and improve ground water levels. Such knowledge has also been widely used, for example by FAO and practitioner agencies.
While on the face of it this decision on VR funding comes as a blow to Swedish research cooperation on poverty reduction and sustainable development in low-income contexts, there are also several long-term impacts – some of which relate to Sweden's own interests and competitivity – to consider:
1) Development research equips Swedish researchers with skillsets that are otherwise unobtainable. Many, if not most, development researchers in Sweden and at SLU are also active in domestic research in one form or another. Knowledge, skills, and other benefits gained from development research thus tend to flow back to Sweden, and have helped to reinforce Swedish agricultural competitiveness and food security; a little considered side-benefit that is henceforth set to decrease. This is exemplified, for instance, by a series of SLU projects funded by VR Development Research that pioneered new heat-resistant wheat for West Africa. This experience is now being leveraged to breed climate-resilient wheat for Sweden together with industry partners Lantmännen. Similarly, the vital experience gained by SLU and the Swedish National Veterinary Institute (SVA) on control of African Swine Fever, and enabling policies to support this, has also been of direct benefit to Sweden. The risk of introducing this highly contagious and deadly viral disease to Sweden is great, and with support from VR Development Research this team has come to function as an internationally recognised expert group, including for Swedish preparedness planning. Another perspective is that several Swedish world leading experts have been trained through Swedish Development Research funding. An example is PhD training on agricultural water management in dry areas in East Africa that was funded by the Swedish Development Research – evolving into decades of research in dry areas in Africa and Asia – building expertise that is now not only contributing to policies internationally but is crucial in Sweden's management of our increasingly intensive droughts at home.
2) Development research can stimulate Swedish priorities abroad. Research cooperation with low- and middle-income countries is a form of 'soft diplomacy' that is unique, building on scientific relations and fora. An example is the long-term engagement by SLU researchers on global efforts to prevent antimicrobial resistance (AMR); a high priority by the Swedish government. This knowledge (example here) is used extensively by normative agencies such as FAO (example here). Development research at SLU of course extends well beyond only agricultural processes, in which Swedish Development Research funded collaborations on good governance, decent working conditions, human rights and democratic architectures (e.g. of project outputs here, here, here, and here) – amongst others – have served to promote Swedish priorities and core values abroad. We see many cases where SLU development projects have incorporated a strong focus on innovation, technology development, or science-policy engagement with 'buy-in' from industry and governmental stakeholders. The 'Social benefits from carbon forestry' project is one such example; a Formas funded initiative that built on knowledge generated from Swedish Development Research funding (example here), and produced innovative guidelines on socially-responsible carbon investments for consumers, companies, and public agencies.
3) Development research renders Swedish research more internationally competitive. It is well established that internationalisation can improve the quality of research and higher education; a point that is also highlighted within the Swedish Higher Education Act. One widely accepted indicator of scientific quality is the bibliometric "percentile profile". This is used to identify the percent share of a specific group of scientific publications that are among the most cited. Looking at SLU's scientific publications jointly published with researchers based in low- or middle income countries, it is clear that more (13%) are among the top 5% most cited publications than SLU publications overall (8%, which is however also excellent). This high standing of SLU development publications in international terms is one major reason why the university has climbed in THE's Impact Rankings for sustainability. Furthermore, national funding for development research supports Swedish researchers in developing their own capacities and networks, a great benefit when competing for international research funding from for example EU Horizon.
It is thus vital that funding possibilities for Swedish development research remain, from one source or another. In any case, it is important that the funder has the procedures and capacity specifically designed for reviewing development research initiatives with a transdisciplinary perspective, and competence to review the particular challenges of low-income contexts.
Given the above perspectives – that development research creates high-in-demand knowledge and unique skillsets, and furthermore can stimulate Swedish priorities abroad and render Swedish research more internationally competitive – it is clear that we cannot afford to lose the only dedicated funding stream for development research. Both for the sake of Swedish domestic interests, those in partner countries, and for tackling the global challenges that affect us all.
Paul Egan and Sara Gräslund – SLU Global