Written by Alin Kadfak, SIANI-SLU Global Communicator and Researcher at the Department of Urban and Rural Development at the Swedish University of Agricultural Sciences, SLU. This blog post was originally posted at SIANI website.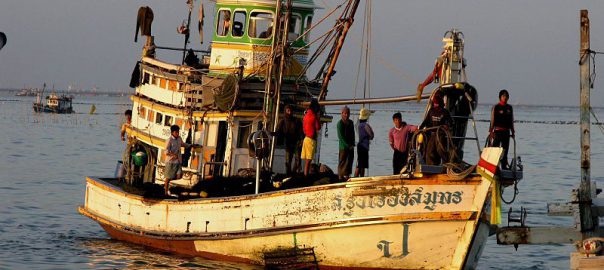 The ongoing global pandemic may increase job insecurity and ruin rudimentary social welfare structures, amplifying the vulnerability of migrant workers.
I could not see many signs of concern when I was doing my fieldwork in Thailand and Myanmar in February – March 2020. Migrant workers in a Thai border city of Ranong were more concerned about such everyday struggles as 'When to extend the work permit?', 'Where to find work today?' or 'How to send kids back to Myanmar when a few Burmese schools were forced to close down?'.
The fear of catching the virus was not a major concern. Due to the nature of temporary and short-term employment, migrant workers are more worried about losing their source of income than about health.
The ongoing pandemic, and the economic slowdown that's likely to follow, will hit the poor harder than the rich, increasing the already stark inequality. Migrant workers are on the frontline of this crisis. Here is why:
Restricted mobility – Lack of movement may result in unemployment. Many countries are going into lockdown, so workers, the new and the returning, cannot travel to their destinations during the crisis. At the same time, millions of workers are looking forward to celebrating New Year with their family (Thailand, Laos, Cambodia and Myanmar share the same new year celebration mid-April every year). Like everybody else, migrant workers are advised against traveling home. If they do, they have to self-quarantine for 14 days upon their return. Two weeks of self-isolation is un-achievable when you and your family depend on daily wages and receive no compensation for the sick days.
Lack of social support – Social support and networks are crucial determinants of resilience. The importance of social capital is especially high in the time of crisis. Social exclusion is common to migrant workers, they rarely have social support networks in their host-communities, so accessing help in times of need is tough. For example, many migrant workers don't speak Thai and don't interact with their host communities on a daily basis, so they may stay behind on the up-to-date information about the COVID-19 spread and be unaware of the suggested precaution measures. What is more, even when migrant workers manage to build social relations in their host community, the crisis may disrupt collective memory production and weaken the capacity of newly formed social networks, meaning migrants members may be the first to get a cold shoulder.
Limited welfare – In Thailand, migrant workers have only recently started to receive a minimum wage, social security and health insurance. However, as the resources for testing and treatment of the virus are limited, migrant workers won't be the first to access health services. At the same time, because of the short-term employment contracts and legal status in the host country, migrant workers will be the first to face layoffs too.
Living in limbo – Informal border crossing and illegal status provide migrant workers with an opportunity to earn a living without having to pay the fees for recruitment agencies or visas. However, living in the legally grey area may push workers into extremely vulnerable situations when crossing borders – not only won't they be covered by healthcare in origin and host countries, but also risk facing charges due to their illegal status. For example, it is still impossible to hold a record of how many migrant workers have lost their lives in Thailand after the tsunami of 2004.
What is social distancing? – Nearly 4 million Burmese, 2 million Cambodian and million Laotian labourers are working in Thai factories, construction sites, farms and fishing boats. These physical jobs require close contact. Minimum wages mean that migrant workers usually live in simple congested housing and in densely populated areas. The concepts of 'social distancing' or 'working from home' are far away from their everyday reality.
The COVID-19 crisis has not only accelerated the existing problems but also created many catch-22 situations for migrant workers in Southeast Asia and around the world.
These issues are complex and don't have an easy answer, but one can start from granting migrants a legal status, allowing their families to be documented too. The implementations of the legalisation process should also reflect the reality of everyday life and the movement of migrants.
For instance, due to the nature of short-term employment, many migrant workers live by the border and move between Myanmar and Thailand every three weeks for 40 years and don't get to live with their family. Besides, immigration regulations keep changing every year, which complicates any long-term planning, like education for their kids. And without basic education from either side of the border, the children of migrant workers have no means for upward mobility, so they follow in the footsteps of their parents, taking on low-paid unskilled jobs.
Additionally, the length of stay in a country for migrants is often attached to their employment status, which creates unbalanced power dynamics, favouring employers. However, one can promote labour rights by permitting migrant workers to unionize. This could allow for some forms of representation and negotiation between workers and employers. In the long term, improving legal status and worker representation will result in better welfare and improved living conditions.
---