This blog post was first published at SIANI and is written by Anudini Wijayarathna, Master's student in Rural Development & Natural Resource Management at SLU. 
Having participated in the United Nations Food Systems Summit 2021, I have observed different propositions presented by world leaders to transform prevailing global food systems to attain sustainable food systems and food security in the future. President Gotabaya Rajapaksa of Sri Lanka was one of them who unveiled Sri Lanka's policy, which was already initiated in April 2021 to restrict importing chemical fertilisers, pesticides, and weedicides to make agriculture 100% organic. That appeared to be a promising step for a sustainable future in Sri Lanka. Now, it has been almost one year since the policy was implemented and I started wondering how far Sri Lanka has come along with it!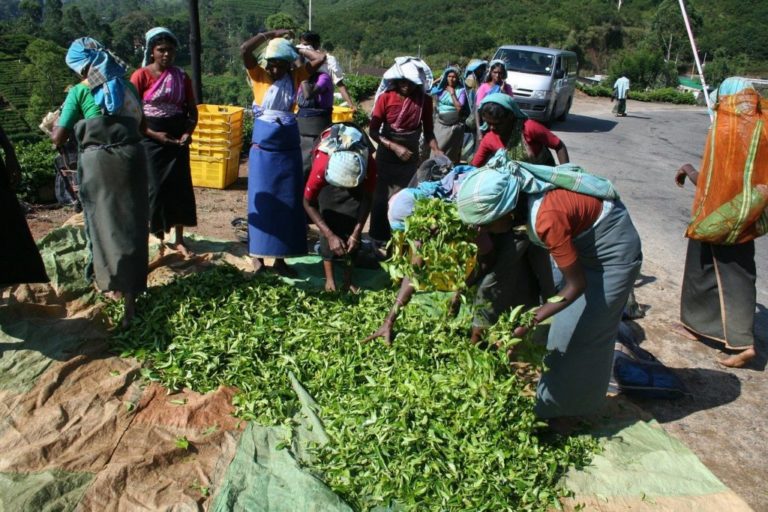 A scheme with many promises
President Gotabaya Rajapaksa claimed that banning imports of agrochemicals and shifting toward organic fertiliser was an instrumental step to "sustainably transform its food systems and ensure greater food security and nutrition for people." He also emphasised that this scheme further intends to "enhance market-oriented inclusive food value chains to reduce rural poverty." Moreover, this was implemented, on the one hand, to combat widespread non-communicable diseases in Sri Lanka, such as Chronic Kidney Disease (CKD), which are speculated to be caused by agrochemicals. On the other hand, many activists and experts outside the government depicted that this ban was a strategy to retain foreign currency reserves in Sri Lanka. However, with such promises, has Sri Lanka really become the world's first 100% organic food producer or at least on track for it?
Full-scale experiment with disastrous outcomes  
Today, in pursuit of this venture,  Sri Lanka has become nothing but a debacle. This policy was implemented when people were wearied of many lockdowns while going through a foreign exchange crisis, mostly due to the disruption of the country's main sources of income, such as international tourist arrivals, providing migrant labour etc., along with the COVID-19 pandemic. However, despite the disapproval and criticisms of many agricultural experts and academics in Sri Lanka, this policy was executed based on the recommendations and data presented by the government-appointed advisory committees. Adaptation of organic fertiliser and banning chemical fertiliser, pesticides and weedicides was a drastic change not only for farmers but also for the whole Sri Lankan agriculture sector. Although the president stated that changing farmers' long accustomed practices in agriculture and production of organic fertiliser domestically is challenging, the implementation process did not reflect that point. The majority of the farmers in Sri Lanka were dependent on chemical fertiliser for nearly fifty years. The government rushed into this shift on full-scale without any prior pilot programme. Besides, the government could not even organise adequate procedures and methods to produce a sufficient quantity of organic fertiliser domestically. As a result, the government could only provide a small amount of organic fertiliser to farmers, and they constantly complained about its quality.
Apparently, this rash transformation resulted in a declining yield of paddy (rice), the staple food in Sri Lanka, and vegetables drastically, making farmers' livelihoods miserable. In addition to that, the country's other crops, including the main export crops linked to the food systems, such as tea, coconut, etc., are also suffering from a decrease in production. It already created food shortages among the general public and subsequently started food prices skyrocketing by disrupting the food systems and creating stagnation in the Sri Lankan export market amidst the prevailing financial crisis in Sri Lanka. Apart from that, the estimated yield losses in Sri Lanka would be as follows: Paddy (rice) – 30%-35%, tea – 50%, maize – 50%, potato – 30% – 50%, upcountry vegetables – 30%-50%, etc.
When domestic organic fertiliser production was not functioning correctly, and the food systems were dilapidated, the government even tried to import organic fertiliser to Sri Lanka based on controversial recommendations and shady agreements. Besides, the authorities had to import rice to fulfil the consumer need. Furthermore, the government stated that they would compensate the farmers who had devastating impacts by the fertiliser ban by paying around  USD 200 million for the loss of their harvest and  USD 149 million to rice farmers as subsidies. Eventually, the government withdrew its decision to ban most agrochemicals. Thus, this full-scale experiment of converting Sri Lanka into the first 100% organic nation, resulted in soaring rural poverty, destabilising food security, and worsening the whole country's financial crisis.
No matter, this scheme in Sri Lanka brought destructive consequences; I believe shifting toward organic farming in any country is a constructive approach to uplift food security, public health, soil quality, groundwater and surface water quality, biodiversity, and many more. Yet, it has to be planned, organised, led, implemented, and controlled in a solid but customised manner. One main fact that should be upheld to realise the triumph of such policy is to understand and aim at the grass-root level of the food system, and the whole approach needs to be a bottom-up rather than a top-down. Besides, when implementing such a policy, there should be feasible and appropriate plans to produce or import organic fertiliser to cater for the requirement. Moreover, I highly consider that expediting transformation against deep-rooted practices will not prosper as change need time to be familiarised.
On the other hand,  organic farming still addresses a niche market in any society, so the shift should be strategic. The transformation toward organic farming can possibly start with a hybrid method where both organic and non-organic farming can function before escalating to the organic agriculture sector. Furthermore, as an initial step to promote organic farming and expand the market for organic food, I believe it can be incorporated into school meal programmes.
Most importantly, to create a better future for the next generations, the whole global community needs to learn lessons from past failures and execute sustainable practices without following short-sighted decisions.