This blog post is written by Master's student; Anudini Wijayarathna, Rural Development & Natural Resource Management, SLU and Camilla Lindberg, MSc Environmental Science, SLU. The content is based on their experience in participating in the United Nations Food Systems Summit 2021,'The People's Plenary – Accelerating Action for the Future We Want'.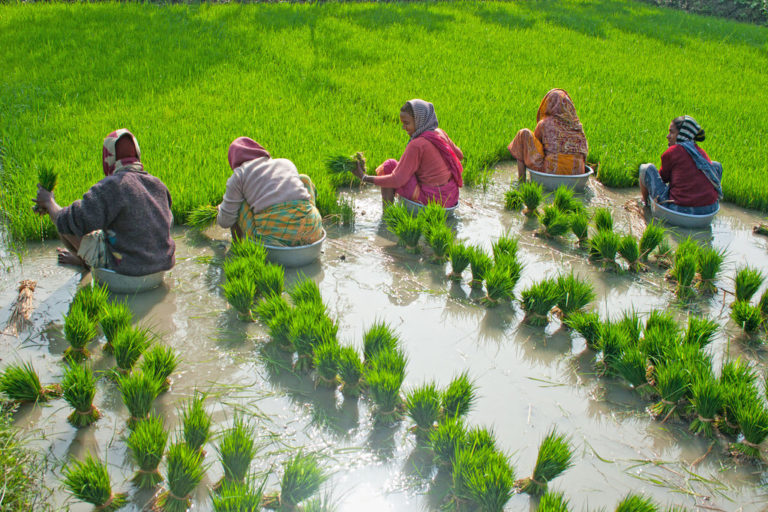 In a phase where the COVID-19 pandemic has destructively affected global food systems and food security, the much-needed global discourse on transformation of food systems was conducted by the UN Food Systems Summit 2021.
The aim of the summit was to create a platform in bringing all-inclusive, diverse and effective strategies to transform today's food systems, through which the world can achieve the UN Sustainable Development Goals by 2030 – and we have listened to some of it and are happy to share some of our thoughts.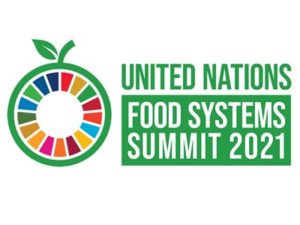 The session, 'The People's Plenary – Accelerating Action for the Future We Want' brought attention to various efforts that the global community have initiated for this transformation through worldwide pre-summit dialogues. We were excited to listen in on this particular part of the summit to see what the national dialogues, that we also had taken part in, had generated in terms of collective action. During this session one thing that stood out to us was the multitude of coalitions that have been created around different food system issues. The coalitions are a way of collaborating and sharing knowledge to enable and accelerate the commitment of transforming the food systems to be sustainable and in line with Agenda 2030. We thought this was a great way of generating action around a specific topic as well as inspiring to see so many people wanting to share and work together.
We have described some of the coalitions below and what action areas they are related to:
Coalitions across the world
One of the coalitions from action area one, Nourish All People, is The Coalition of Action for Healthy Diets from Sustainable Food Systems for Children It is & All. The coalition is described as a broad coalition that focuses on aligning and strengthening actions across sectors to be able to achieve collective impact on healthy diets. The actions the coalition is mainly focusing on should address malnutrition, unsafe foods and environmental impacts of food production.
The Global Sustainable Livestock Coalition is a part of action area two to Boost nature based solutions of production and their overarching goal is to "support decision making at all levels for farmer- and value-chain-oriented national/bioregional development". Livestock production affects development in the economic, social as well as the environmental system and the coalition is a way to optimise sharing of best practises between stakeholders across scales.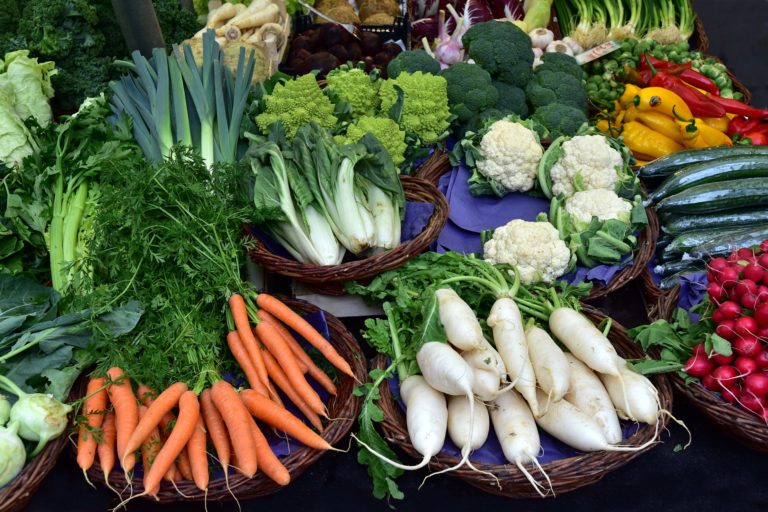 Vegetables at a market. Credit: Pixabay
The session has also shed light on the strategies across the world to reduce food loss and waste under the Coalition on Food is Never Waste under action track two. While one in ten people in the world suffer from hunger, a large amount of food is wasted, which also results in releasing greenhouse gases. Thus, the initiative urges the consumers to avoid buying excess food while utilising what we buy. It also depicted the need to invest more in facilities to preserve food, and technologies for food waste management such as the food losses measuring method developed in Sweden to reduce food loss within food production.
Indigenous Peoples Food Systems coalition is connected to action track three; Advance Equitable Livelihoods, Decent Work, & Empowered Communities. The main objective of the coalition is to strengthen and protect indigenous people's food systems across the world as well as scale up and disseminate the traditional knowledge and good practices already there that have the potential to transform the global food system as a whole.
Coalition of Action 4 Soil Health (CA4SH), linked to action track four, is established around the main objective of improving soil health with the intention of changing diverse perspectives of food systems constructively.  Paying farmers not only for volume but also for the quality and soil health, scaling up science-based solutions and innovation, sharing knowledge with farmers through field schools to store carbon in soils, increasing plant-based meat and dietary products and many other initiatives were uncovered by this coalition.
For a sustainable future
In review of these efforts, we felt encouraged to see that the summit and its' extended network is mobilising people to act and specifically to collaborate. To be able to transform such complex systems as the food systems, cross-scale and cross-sectoral collaborations are definitely needed. Perhaps these coalitions can be a perfect place for the sharing of knowledge and practices to take place.
Nevertheless, we also find these initiatives are not as simple as we see. Especially the pandemic has made some people's vulnerability worse because of health issues, unemployment and poverty, lack of access to food and resources and many more. Under such circumstances, will these coalitions be able just to come out of the worse scenario or to overcome the detrimental effects of the pandemic and create long-term sustainability in food systems? Most importantly, continuation of these collaborations in the long run is essential to see a visible change in food systems.
Apart from that, some of these actions could contradict different sustainable development goals. The coalitions' effort of promoting plant-based dietary products can be a constructive change in acquiring health benefits for people whereas it can be a livelihood and environmental threat. For example, almond milk can be a comparatively nutritious plant-based substitute yet, almond cultivation is highly water extracting and labour consuming. Thus, it is also vital to integrate the implementation processes of these initiatives with the other Sustainable Development Goals.  Moreover, to see a sustainable future, the implementation strategies of these initiatives might have to be shaped constructively according to the situation.
If you want to know more about or get in contact with any of the coalitions, visit the FSS website or email foodsystemssummit@un.org.