The next chapter of SLU – Vietnam collaborations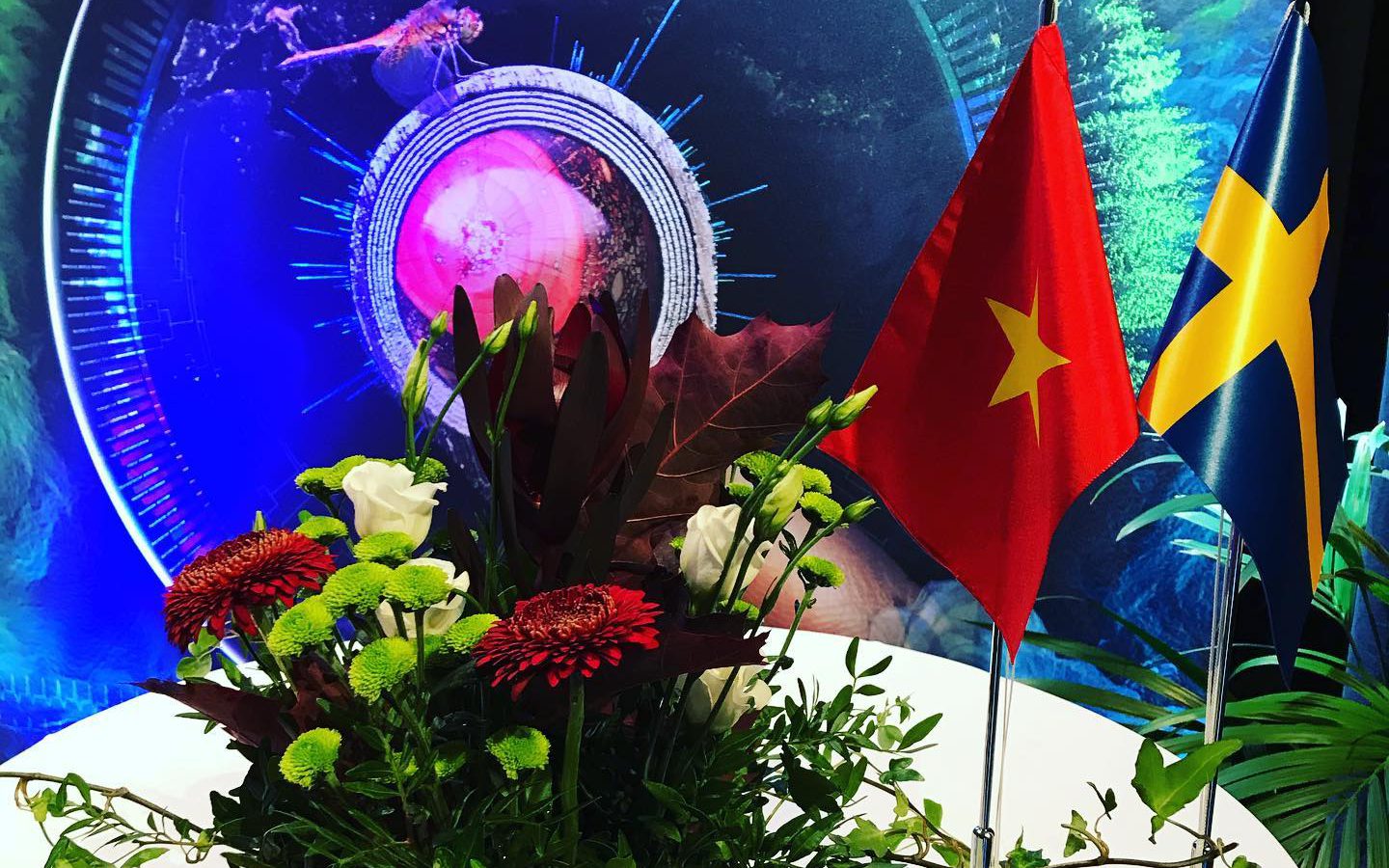 Looking back
More than 35 years ago, the Swedish University of Agricultural Sciences' (SLU) initiated contact with Vietnamese universities with support from Sida/SAREC. The early research capacity development programmes aimed to strengthen individual and institutional research capacity in Vietnamese priority areas. The programmes have been part of the development agenda to reduce poverty and contribute to the socio-economic development of Vietnam. Several departments and faculties at SLU have over the years been involved in the collaborations. Some of these projects have also involved Swedish MSc and PhD students who have been able to conduct fieldwork in Vietnam. Many programmes have been large long-term projects involving several universities and research institutes in Vietnam and resulting in a large number of Vietnamese MSc and PhD graduates.
SLU Global conducted a detailed evaluation report to increase learning from experiences and to feed into our present and future international collaborations. Focus of the evaluation was on initiatives within the sectors relevant to agriculture, rural development, and forestry. The time scope for the study was 1977-2018. Collaborations result in both long-listed research projects and education. Both key activities provided capacity development at institutional level/national level as well as individuals, and Vietnamese society.
Looking forward into future
1 October 2020, SLU global opened up a new chapter of collaborations by inviting SLU and Vietnamese researchers to an online workshop aiming to be a discussion forum for researchers, teachers and others to explore opportunities and interest in future collaborations based on past experiences between SLU and Vietnam. The purpose with this workshop was to create new possible networks and exchange knowledge between researchers, teachers and others at SLU and in Vietnam. More than 55 researchers were participating in small group discussions to potential future collaborations and what tools we need to make the collaborations possible. Tools, as we recognised from our experiences were not only required research competent, but also administrative supports from the universities. SLU and Uppsala University has joint representative office in Hanoi, providing supportive services connecting researchers and students, including alumni, between the two countries. Moreover, the workshop also made visible financial opportunities from Vietnam, Sweden and the EU.
A small but important step to the future is to allow researchers/teachers between the two countries to discuss their common interests as well as challenges. During the workshop, researchers were divided into 8 groups according to research interests. Common topics discussed during this workshop are varies including, land transformation, climate change, transformation from rice to horticulture, small scale forestry, pest control, agri-business, remote sensing in forest research, payment for forest environmental forestry scheme (PES), animal health, agroforestry etc. Moreover, the workshop group discussions continued to discuss the Joint teacher student exchanges and the access to new online courses. One concrete example is the course on bioinformatics, which is being developed to be given fully digitally by SLU. Voicing from the discussion, researchers from both countries would like to see the expansion of the collaboration beyond Sweden-Vietnam, but South East Asia as target region.
One of the main challenges to continue the engagement is the limitation of funding, considering Vietnam is no longer a priority for international development. Researchers can overcome this challenge by searching new financial opportunities, such as EU and the private sector, as well as focusing on early career development for researchers from low and low-middle income countries. Decreasing of financial support does not stop the 'Will to Collaborate'. With Covid-19 in the background, online communication channels and platforms will continue to increase, which benefits a long term conversation between researchers and teachers between the two countries.
This blog post was written by Alin Kadfak, Communications Coordinator, SIANI