Written by Joris P. G. M. Cromsigt, Senior Lecturer at the Department of Wildlife, Fish and Environmental Studies, SLU.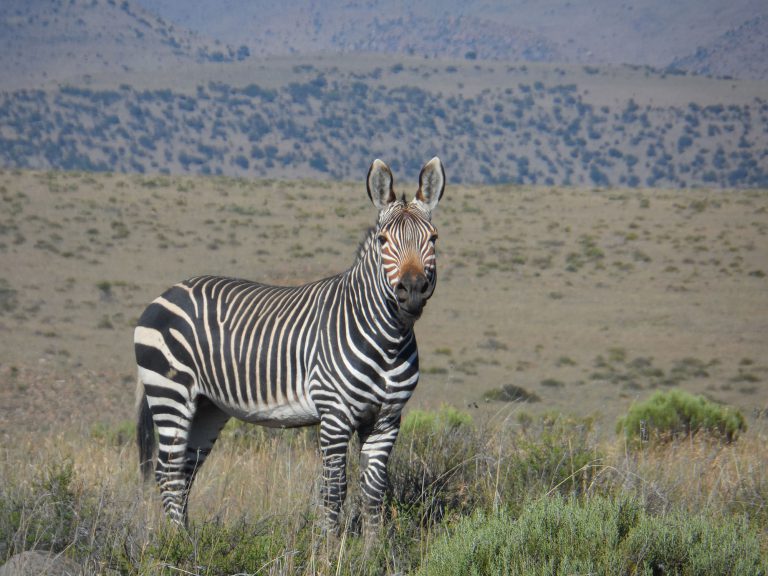 The origin of the covid-19 pandemic, like previous major zoonotic disease outbreaks such as Ebola and HIV, has been linked to wildlife and the consumption of wild meat. Although the exact source of covid-19 still is a matter of debate, the repeated emphasis on wildlife as the original source is putting wildlife and the consumption of wild meat in a bad spot. Others, however, have emphasised that the problem is not the eating of wild meat per se. The problem lies in unsafe handling and processing of wild meat as well as in large-scale international trade and wildlife markets that keep wild species under crowded conditions and sell and slaughter wild meat on site. If wild meat is prepared locally immediately after the hunt following normal sanitary standards, the risk of zoonotic disease is negligible. Sweden and its moose harvesting culture are an excellent example of this. The problem also lies in the massive degradation of wildlife habitat, increasing the contact between wildlife and humans and in the management of the livestock-wildlife interface, since zoonoses frequently first jump from wildlife to livestock and then to humans. What I miss in the current debate, however, is the bigger picture. The fact that humans have been destroying wildlife and the ecosystems they live in for over 10,000 years. Below, I argue that this destruction lies at the root of many of our sustainability challenges, including increased zoonotic disease risk, and that solutions for these challenges lie in the large-scale restoration of wildlife and their habitats.
Restoring wildlife to fight zoonotic diseases
Many studies have highlighted that restoration of mammal diversity reduces disease risk, because predators and competing species prevent disease-carrying species to reach high densities and because in diverse communities species vary in susceptibility to infection by a pathogen. A recent meta-analysis by colleagues at my department at SLU confirmed that across the world increasing animal diversity reduces disease risk. Similarly, colleagues showed how predators, such as fox and stone marten in the Netherlands and Tengmalm's owls in northern Sweden, reduce zoonotic disease risk. Using the owls as an example, they highlight that wildlife may even act as an effective early warning system of future zoonotic disease outbreaks. A recent paper goes even further by linking the Late Quaternary large mammal extinctions to the emergence of > 100 zoonotic disease outbreaks of the last 60 years. The authors suggest that the concept of herd immunity goes beyond human-human interaction and that reduced interaction between human and non-human animals during the last 10,000 years reduced our resistance to emerging zoonotic diseases. This thought-provoking hypothesis remains to be tested, but what these examples really tell us is that we should not treat wildlife as the cause of the pandemic, but rather as part of the solution to fight it. Restoring wildlife communities and their habitats may be a very effective strategy to reduce zoonotic disease risk.

Rewilding as a nature-based solution for global sustainability challenges
I would like to zoom out even further by emphasizing that the current pandemic is not "just" a zoonotic disease problem but also a symptom of the global sustainability crisis. Solutions should thus focus more broadly on restoring planetary sustainability. Recent work suggests that the restoration of wildlife and their habitats can be a major part of these solutions. In the Megafauna & Sustainability unit we study how large mammals can be part of a nature-based solution for several of the Sustainable Development Goals. For example, in the programme Wilder Rangelands, a collaboration with Nelson Mandela University and Utrecht University, we look at the climate change mitigation and adaptation benefits of restoring native wild herbivore communities in African rangeland systems. In another example, we look at the effects of urban rewilding and greener cities on wildlife and people living in these cities.
Our work echoes others that highlights rewilding, i.e., the restoration of wildlife communities and their habitats, as a major natural solution. Rewilding increases the carbon sequestering capacity of ecosystems worldwide, from elephants and other mammals in our tropical rainforests, to wild grazers in the world's grasslands, and the great whales in our oceans. Closer to home, reindeer help slow-down warming of the tundra in northern Scandinavia by limiting woody encroachment, and increasing surface albedo. Rewilding may also be a sustainable, long-term, solution for managing the risks of wildfires that are increasingly ravaging large parts of the world and even help mitigate the global phosphorus crisis through restoring global nutrient recycling. I could give many more examples.
How covid-19 threatens global wildlife conservation
Despite these examples, we still do not take wildlife restoration serious enough. For many high-level decision makers it remains a "nice to have" that is low on the priority ladder. In fact, the global response to the current pandemic forms a huge threat to global wildlife conservation. The emphasis on wildlife as the origin of covid-19 risks further alienating humans from wildlife, degrading support for its conservation. More urgently, the current pandemic highlights the weakness of a conservation model that depends on income from ecotourism and philanthropy and times of economic prosperity. This model is currently rapidly collapsing due to short- and mid-term travel bans and longer-term effects on economies. Already, in many societies communities are going hungry and increasingly depend on "bushmeat" to survive the crisis. We face a serious risk of conservation entering the dark ages, further marginalising wildlife into increasingly small corners of the world. Ironically, this will likely further increase the risk of future zoonotic pandemics.
The urgency of embracing wildlife as a natural solution to our sustainability challenges
Now is the time to come with a new model to conserve and, especially, restore wildlife. We can no longer accept conservation and wildlife restoration in the margin, for the show or as an indulgence. We need a model that sees the restoration of wildlife and their habitats as a serious natural solution to heal our planet and thus ourselves. Initiatives, such as the EU's green deal, provide a shimmer of hope but are not enough. We need a serious global "Marshall Plan" for wildlife restoration. Accepting wildlife as a natural solution asks for massive, wide-scale restoration beyond our protected areas and beyond the introduction of certain flagship species. Such rewilding should not be confused with a wilderness without humans but restore a natural world that humans can actively benefit from. Natural solutions are SLU's core business and it is our responsibility to now speak out and step up. We are in the hot seat in terms of finding more sustainable, nature-based, solutions. The alternative, of course, is driving all remaining wildlife species, and their associated zoonotic diseases, to extinction. I do not want my children to inherit such a world. Solutions towards the current, and future, pandemics do not lie in further alienating us from wildlife. Solutions do not lie in treating wildlife as our enemy, but in embracing it as our ally.