The blog post is written by Kevin Bishop, Professor at the Department of Aquatic Sciences and Assessment, SLU, and Solomon Gebreyohannis Gebrehiwot, Assistant professor at the Ethiopian Institute of Water Resources (EIWR) and Water and Land Resources Center (WLRC), Addis Ababa University, Ethiopia.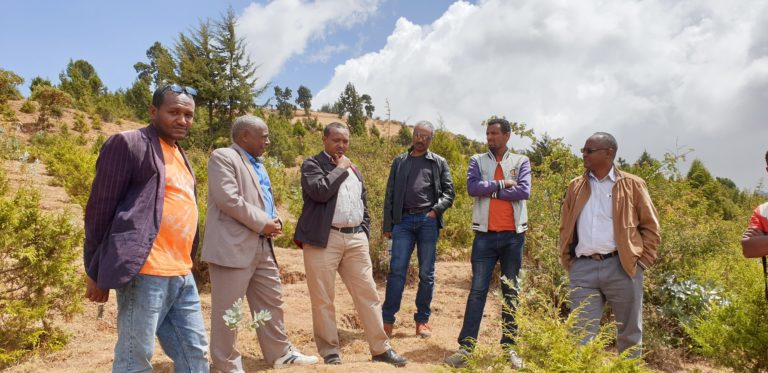 There is a global consensus to work towards the UN's Sustainable Development Goals (SDGs). But to set a course to these goals, and then navigate through the trade-offs and synergies between these goals is a challenge. Environmental Monitoring and Assessment (EMA) has been a central feature of how many industrialized societies, including Sweden, have tried to achieve environmental goals for half a century now. But Agenda 2030 involves the economic and social dimensions as well as the environmental dimensions of sustainable development.
A group of researchers from Ethiopia, Chile and Sweden, all with ties to SLU, looked at how EMA could be renewed for a more effective role in Agenda 2030 that encompasses socio-economic dimensions and respects the complexity of knowledge needed to understand nature's contribution to socio-economic development (Bishop and Jönsson, 2020). The three national settings were chosen to focus on how EMA's potential looked in societies with different income levels, with a focus on issues surrounding forests and waters.
One outcome of the project is a new article examining EMA in Ethiopia (Gebrehiwot et al., 2021). National experts and practitioners were gathered and interviewed by the country's Academy of Science to look at what the country currently has in the way of EMA, but also opportunities for the future, since the possibilities for observing ecosystems have developed tremendously in recent years, including remote sensing, genomics, and citizen science.
The stakeholder discussions in Ethiopia revealed a strong and shared belief that evidence-based assessments can help manage the challenges posed by the simultaneous pursuit of multiple SDGs. The most remarkable finding for those involved in the expert meetings was discovering the existence of more environmental M&A than the expert group had anticipated. That highlighted a weakness that many of the participants already suspected, namely that the environmental data which does exist are not well-communicated. The information resources remain largely unknown to decision-makers and even relevant experts, to say nothing of secondary stakeholders and the public at large. Given how Europe and other industrialized societies struggle to achieve the goals of "open science", the issue of data documentation and sharing is an even more acute challenge in low-income countries.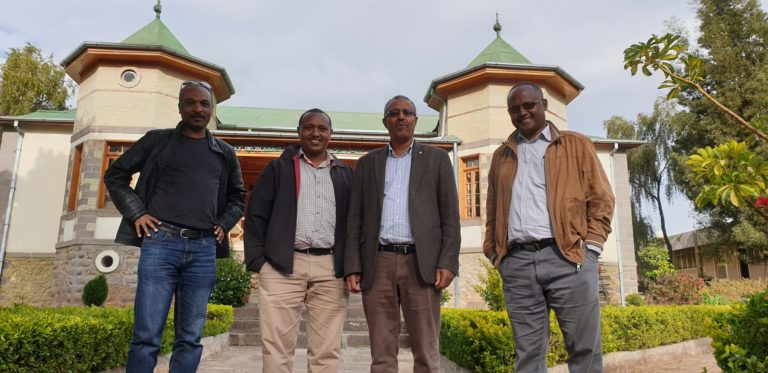 Strengthening existing public institutions, encouraging local participation through citizen science and adoption of up to date technologies to create national platform for EMA would be an important step to fill in the gaps identified in this study. Furthermore, this would facilitate addressing the needs for more integrated monitoring and assessment of the interactions between the use and management of water, forests, and other resources as well as to better navigate synergies and conflicts between SDGs.
Common to all the countries in the study, the participants in the Ethiopian study found that the evidence base must be translated into socially accepted knowledge in order to navigate potential synergies and conflicts between different SDGs. A strength Ethiopia has for this is the presence of government financed extension agents in villages across the country. This meant that developments in the evidence-base could be rapidly communicated and worked with down to the level of individual land-owners. Potential was also recognized in Ethiopia for more participatory environmental analysis methods that could promote a more inclusive dialogue on natural resource management.
Together with the other two case studies in Sweden and Chile, a theoretical framework regarding legitimacy and governance has been developed that could help evolve EMA into a powerful new tool which builds on a long tradition of environmental monitoring and assessment, but with the strength of co-production of knowledge suited to the vision of Agenda 2030, and a focus on learning processes in governance, creating versatility for different contexts (Alarcon et al., 2021).
This blog post is based on a published report:
Gebrehiwot, S. G., Bewket, W., Mengistu, T., Nuredin, H., Ferrari, C. A., & Bishop, K. (2021). Monitoring and assessment of environmental resources in the changing landscape of Ethiopia: a focus on forests and water. Environmental Monitoring and Assessment, 193(10), 1-13.
---
Alarcon Ferrari, C., Jönsson, M., Gebreyohannis Gebrehiwot, S., Chiwona-Karltun, L., Mark-Herbert, C., Manuschevich, D., Powell, N., Do, T., Bishop, K. & Hilding-Rydevik, T. (2021). Citizen Science as Democratic Innovation That Renews Environmental Monitoring and Assessment for the Sustainable Development Goals in Rural Areas. Sustainability, 13(5), 2762.
Bishop, K. and Jönsson, M. (2020). Med miljöanalys som verktyg: Skogen och Agenda 2030. KSLA Nytt och Noterat, 2020(1): 4-5)