By: Emelie Olsson, student in agronomy rural development and intern at SLU Global
How can development, food security and business include rural youth? This was the subject of SIANI (Swedish International Angricultural Network Initiative)'s Annual Meeting in Stockholm in the end of January. The subject is relevant since much of the rural world is young. 42 % of people around the world are under the age of 25. Many of them live in low-income countries and in rural communities. Investing in young people can lead to poverty reduction, a higher level of education and food security. Including youth is therefore key in achieving the sustainable goals of 2030.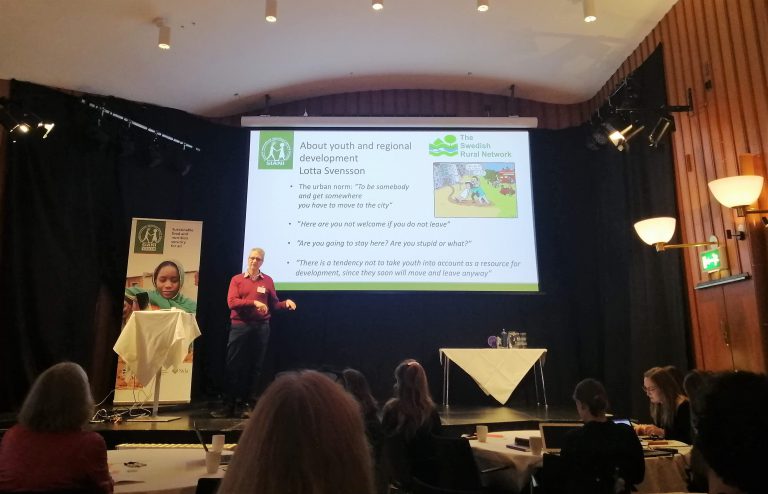 Many interesting speakers took on the stage during the day. Hans Olof Stålgren from the Swedish Rural Network (Landsbygdsnätverket) was first out and spoke about their work in Sweden involving inclusion of immigrants and youth, business possibilities in rural areas and ecosystem services. He touched on the urban norm and the importance of different kinds of qualified jobs in rural areas for the community to thrive and the area to live on. Francesca Romana Borgia from IFAD (International fund for agricultural development) continued saying that if there are no general opportunities, then opportunity for youth is not possible either. IFAD's practical work in nurturing young talent include finding land solutions, teaching the right skills and coming up with digital solutions, to mention a few. Another speaker that spoke on a concrete solution was Liisa Smits, CEO at Ignitia Tropical Weather Forecast. They help smallholders in several countries in Africa to make the right decision at the right time by using a text message. It includes the weather forecast for today and tomorrow in simple keyword design. 1.35 million farmers are subscribed and receive the text message daily. Since Ignitia launched, the farmers has increased their yield by over 50 % compared to farmers without the service and this year the weather service will launch in South America as well.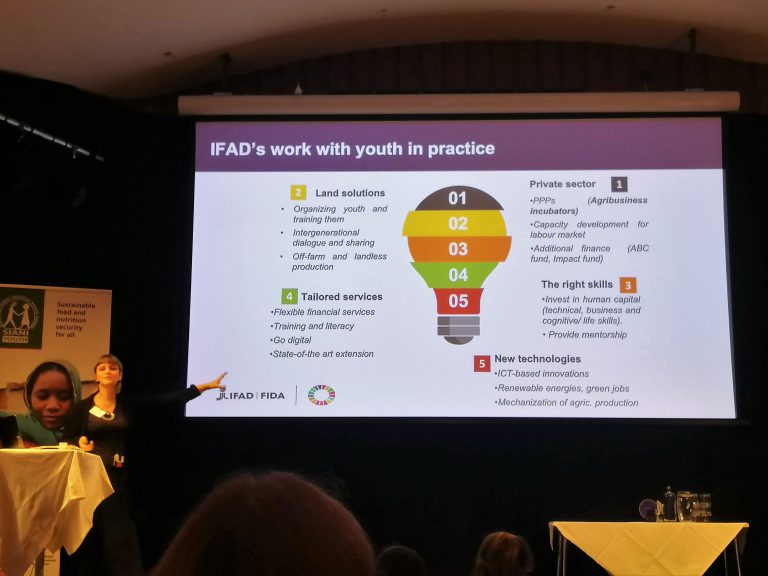 Other people who took on the stage were Hanna Sinare working on her PhD in Burkina Faso, Riitah Nayemba from Oikos Youth Enterprise, Vi-Agroforestry in Eastern Africa and Pius Hiwe from YPARD. We were then divided into groups to discuss how our organizations can help build an attractive future together with rural youth. Some of the suggestions that came up were:
to use communication channels attractive and available to youth
to raise the social status of jobs related to food
provide insurances to workers
structural changes including access to land and urban-rural linkages
youth networks
teach skills necessary for certain jobs
create a safe space for youth to share ideas
tackle cultural norms such as gender and age
help in the transition from old to young farmer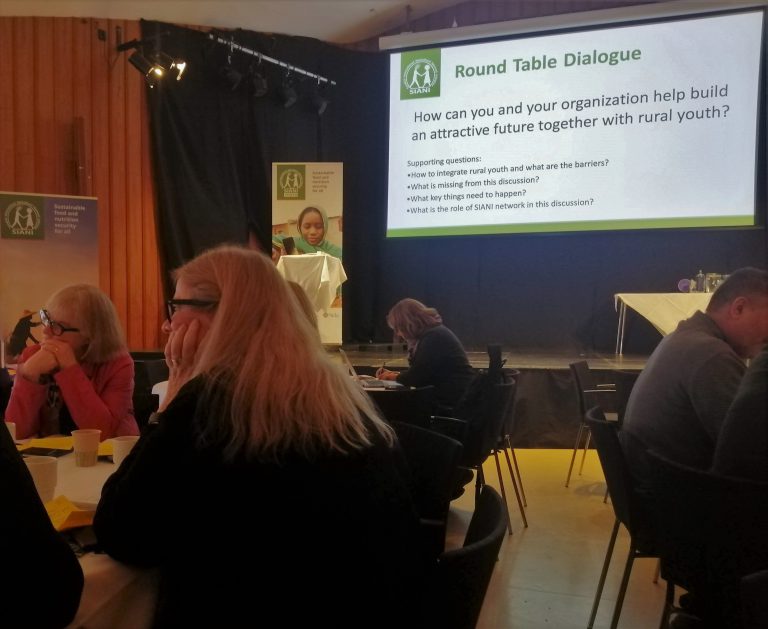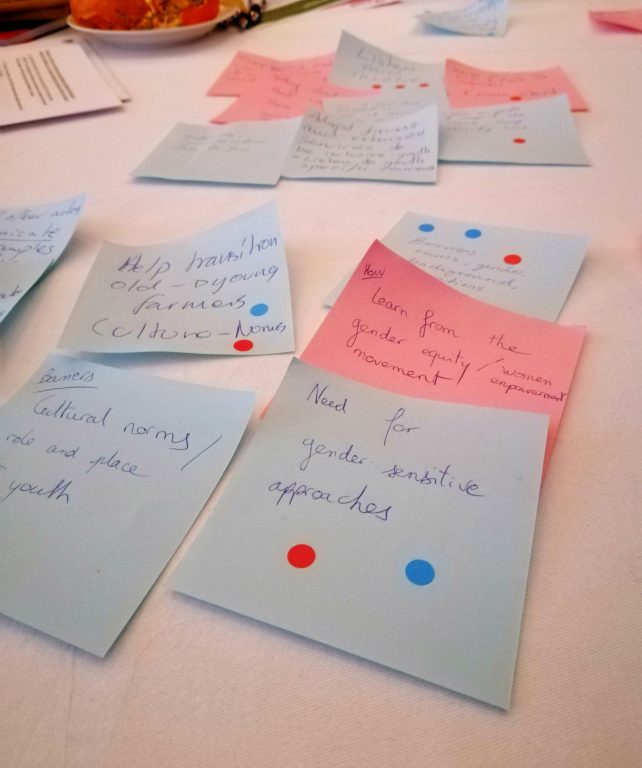 After lunch we were introduced to three of the SIANI Expert Groups of 2020. These were Steven Carr from Agripreneurship Alliance, Femy Pinto from Non-Timber Forest Products-Exchange Program Asia and Annette Almgren from Hidden in Grains.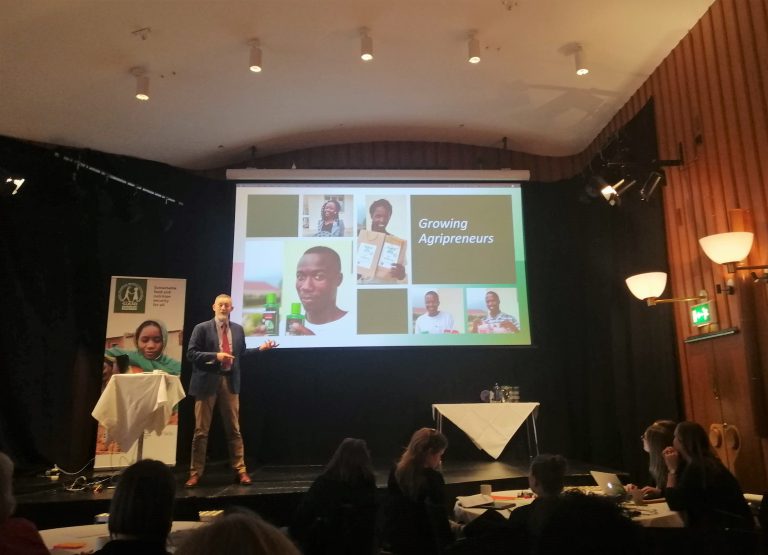 The day ended with SIANI themselves presenting what lies ahead for them and then wrapped up the day with fika and networking. The day provided us with thoughtful cases, interesting things to include in our work, good food and lots of conversations with old and new friends. Thank you SIANI!