By: Alin Kadfak SIANI-SLU Global Communicator and Researcher at the Department of Urban and Rural Development at SLU
This blog was originally posted at SIANI website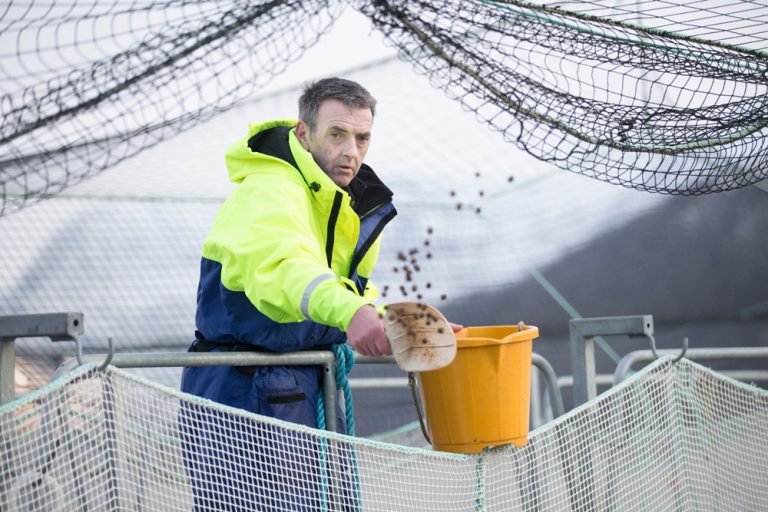 Aquaculture has a tricky reputation; the fish meal is one reason why. But with new research from the Swedish University of Agricultural Sciences (SLU), the unsustainable fish feed can become a problem of the past.
Low in saturated fats and high in omega-3, fish has become a popular food choice. Some regions of the world, like Oceania or coastal countries in Asia and Africa, have always had fish-based diets, but recent trends in healthy eating among Americans and Europeans has driven the demand up. Now, we eat fish twice as fast as the fisheries can reproduce. So, unfortunately, the change of heart in eating habits depleted global fish stocks. And, more and more of the fish we eat comes from fish farms.
But the origins of fish feed are yet another sustainability controversy.
Quality fish meal is essential for optimum development, growth and reproduction of the fish. Traditionally, fish meal has been made of wild-caught fish or by-products of fish waste. This conventional method doesn't only put pressure on marine resources, but also competes for food security because local people could eat the small nutritious fish, instead, it is used for animal feed.
Plant-based feeds were developed to address these concerns. And in the last three decades, plant-based feeds took over animal-based feeds and became the main ingredient for fish meal across the aquaculture industry.
However, this solution brought other challenges: the production of plant-based feeds increases the pressure on land. For example, soy, which is often used for making fishmeal, requires a lot of land, fertilizer and freshwater. Soy farming is notorious when it comes to deforestation in the Amazon and environmental destruction in the Brazilian Cerrado. That is why, for instance, Norwegian farmed salmon producers banned fish meal ingredients made from Brazillian soy.
So, the fish industry is still on the lookout for a better protein substitution.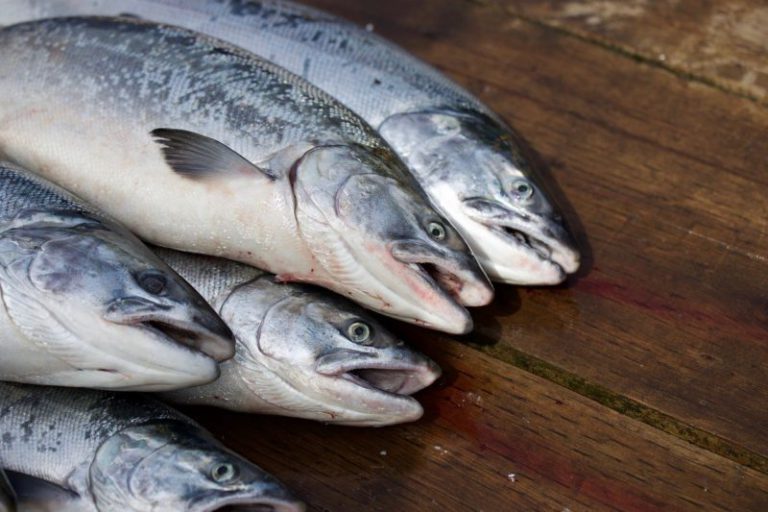 Alternative protein for farmed fish
Using microbes, like yeast, fungi, microalgae and mollusks to feed farmed fish has gained attention in recent years. These four categories of microorganisms are promising and can potentially help us make a breakthrough in the sustainability of aquaculture. For one thing, these microorganisms can feed on various carbon sources, including waste streams from wood industry or marine productions.
SLU aquaculture research team partnered with scientists from Norway, Vietnam, Cambodia, Australia, Tanzania, India and Rwanda to develop sustainable aquaculture feeds. Micro-fungi is the most promising microbes – the team can replace 20% of soy-based feed for salmon with the protein extracted from micro-fungi without any side effects. SLU researchers are also looking into making quality fish feed from insects that feed on household waste. Some promising research with black soldier flies has already been done and applied at scale to treat organic waste and to produce animal feed at the same time. Another fishmeal substitution could be muscles, and their use has been successfully tested by researchers at Södertörns högskola, another Swedish university.
The pilots are yet to be scaled up and industrial development of the sustainable fishmeal will certainly require closer collaboration between the industry and the researchers as well as further research on its own. However, insects, yeast and fungi can be another rising star in the kingdom of alternative protein, at least in the field of animal feed.
What can consumers do for now?
KRAV, Swedish Sigill and ASC are the main sustainable aquaculture labels available in Sweden today. Apart from fish meal, which is considered to be main focus in the sustainability of aquaculture, these standards also take into consideration animal welfare (if the fish is grown in a cage and the use of medicine), land and water pollution, and slaughtering practices. For instance, KRAV is currently working on their new KRAV label in aquaculture to improve the feed the slaughter method. ASC's standard includes limits on the use of antibiotics, water purification and traceability to the cultivation site. ASC has also added social criteria to their standard, such as freedom to form an association and a ban on child labour. Svenskt Sigill is a new label, which focuses mostly on fish that grow in closed systems on land. Consumers can study and pay attention to these labels before buying aquaculture products in Sweden.
So, who knows, maybe we are at the crossroads for the next paradigm shift in aquaculture feeds!
---