av Karen Haandrikman och Natasha Webster, Stockholms universitet
Sweden has one of the lowest entrepreneurship rates for women compared to other European countries. However, the share of entrepreneurs among migrant women is higher than among native women. The significant inflow of migrant women to Sweden in recent decades offers great potential of building an even more innovative, diverse and creative Swedish labor market. A current project at Stockholm University focusing on migrant women entrepreneurs, having interviewed more than 40 migrant entrepreneurs and conducted in-depth statistical analyses on all women entrepreneurs, finds that migrant women entrepreneurs are still not receiving the kinds of supports they need to reach their potential in the Swedish economy. In rural areas, the challenges are uniquely amplified by geography, social supports and local economic conditions. In order to understand how to support migrant women, we need to examine the main obstacles these women face and ask how can these be improved?
Women entrepreneurs do not have access to the same levels of capital investment, programs and the behind-the-scenes-networks as their male counterparts. Migrant women entrepreneurs, especially those that have newly arrived in Sweden, are doubly discriminated in these issues and this compounds when we start to bring in other factors. It is necessary to acknowledge that migrant women entrepreneurs are starting out well behind the starting line in the race and yet are fighting contenders to finish.
The traditional view of entrepreneurship is one of generating growth, scalability and profit. Innovation is the main buzzword, often defined within and by male-dominated industries; though women, and especially rural women, more often have businesses that are non-tech, smaller, and often based at their homes. Migrant entrepreneurship contributes to local, regional and national economies. Entrepreneurship plays a role in establishing migrants into the labor market, and entrepreneurs serve as important hubs of information exchange and social networks. In sum, they create a rich tapestry of diversity in our regions, cities, and villages and serve as bridges internationally.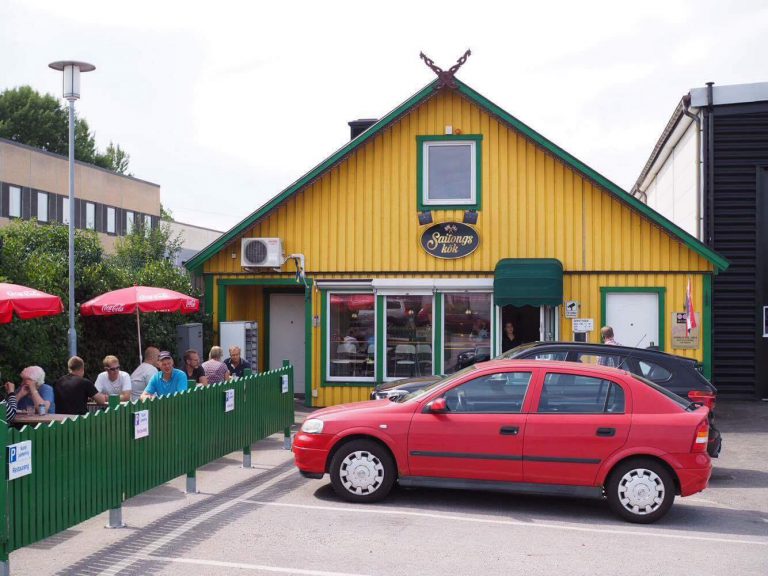 Although these are important aspects of entrepreneurship, we find that they are not the only important issues facing a woman migrant starting up her business in Sweden. Every migrant entrepreneur we interviewed wanted to make a profit but just as importantly, they wanted to create a life for themselves in Sweden. They want to make their lives work in their communities and business sectors, in combination with being a member of the community, mother and/ or a life partner. They may struggle learning Swedish and with the Swedish codes of doing business. Migrant women face the challenges of opening businesses as well as becoming part of a place. Women in rural areas report good access to officials but face challenges in becoming involved with community organizations. On top of that, they have to deal with structural sexism and racism in society in general and in policy encounters in particular.
Given the multiple roles that migrant businesses play in economic and social growth, we need to broaden the range of supports beyond simply the economic. Due to biases in the systems, migrant women's activities may be hidden when, in fact, a range of processes are entrepreneurial, creative, innovative and show risk-taking. The majority of the women in our project had been self-employed in countries other than Sweden. But by for instance being a visible minority and/or by not being fluent in Swedish, these women may not be seen as possessing the required skills for being an entrepreneur. At the same time, many policy actors have a hard time reaching out to women (migrant) entrepreneurs. We argue that greater understanding is needed to support and promote migrant women's entrepreneurship. Three areas require the most attention.
First, we need to better understand the heterogeneity and diversity of the migrant experiences. Current policies and programs generally approach entrepreneurship as though entrepreneurs are all the same. Even though programming targeting migrant women exist which deliver much needed support, the generalized support systems need to be improved. Every woman has a different story, background, skills and business ideas. Their migration experience is often intricately interwoven with their business idea. No program fits all.
Second, migrant women need help in accessing networks in Sweden in a deep sense that will help them engage with the Swedish market and with the Swedish business world. Many women in our project indicated they need local mentors that are knowledgeable, influential, have time, and are willing to use their network to boost new entrepreneurs. Having such networks is a prerequisite to access financing that is needed for business growth.
Third, entrepreneurship should not be seen as a quick fix to a complex problem. Entrepreneurship is a process and as such, time is a key part of entrepreneurial success. Migrant women, just as other entrepreneurs, need time to develop their businesses and are in need of stable support in long-term programs and financial support. Entrepreneurship covers more than just the start-up phase. In rural areas, accessing the market and building local connections may require longer supports. Sustainable businesses take years to establish and the support system needs to be flexible enough to provide support also during the growth and development stages.
Combining an understanding of diversity, process and time means that changes are needed at the policy and program levels.
Short-term programs may look nice on paper but they provide little in terms of sustainability of businesses. Programs develop competencies and knowledge, and in the current system these are aborted with the next financing cycle. Program leaders, support officers, and advisors need to be able to maintain and develop their programs to support women.
Mentorship needs to be based on deep meaningful contacts and community. This means matches should be based on sectors, business types, business goals and aims the entrepreneur has. Mentors need proper training in mentorship and mentors need to be supported financially for this work.
The diversity of businesses and the importance of all sectors needs to be recognized. Women need to be encouraged and supported to move into male-dominated sectors. In rural areas, supports for women entering these sectors, for example forestry, should be developed.
Recognition of the importance of small and family businesses needs to be improved.
Structural racism and sexism need to be addressed. We need more women and migrants as support officersand advisors in funding and in policy programs, in order to improve the outreach to migrant women.
Migrant women entrepreneurs are amongst the most creative and innovative people in our economy. They adapt their skills and talents in a new setting, notwithstanding the many obstacles they face in integration and establishing their businesses. In many small towns and villages, migrant rural entrepreneurs are opening new businesses and are key for sustaining a range of local services. Entrepreneurship is not a quick-fix solution to bringing migrants into the labor market, as entrepreneurship is not an easy path. We must take women's entrepreneurship with seriousness and give migrant women a support system that recognizes their skills and talents for what they are – opportunities for a better integrated economy.
Link to Swedish report: Haandrikman, K. and Webster, N. (2020), Kvinna, utrikes född och företagare – En heterogen grupp med olika behov. I Heijne, Hedvig, Framtidens Chefer – Nyanlända och utrikes födda kvinnors entreprenörskap (pp. 20-54). Stockholm: FORES.
Karen Haandrikman, universitetslektor på Kulturgeografiska Institutionen vid Stockholms universitet, karen.haandrikman@humangeo.su.se
Natasha Webster, forskare på Kulturgeografiska institutionen vid Stockholms universitet natasha.webster@humangeo.su.se