We went on a study trip to the waste management company VAFAB in Västerås with students from our two courses about waste management, "Safe nutrient recycling 15HP" and "Waste management 5HP". A very interesting tour that gave insights about the volumes of waste that we all generate, among the things we visited we had a bus tour over the 45 hectar old landfill. Additionally we had a nice tour of the newly re-built biogas plant and hear about the challenges they had with sediments in the reactors from egg shells, sand and dirt that consumes reactor volumes. The produced biogas is used for the local buses and the bio-fertiliser is collected by local farmers for free.
Food waste bags that have been collected in the Västerås region are stored before they are feed to the anaerobic digester.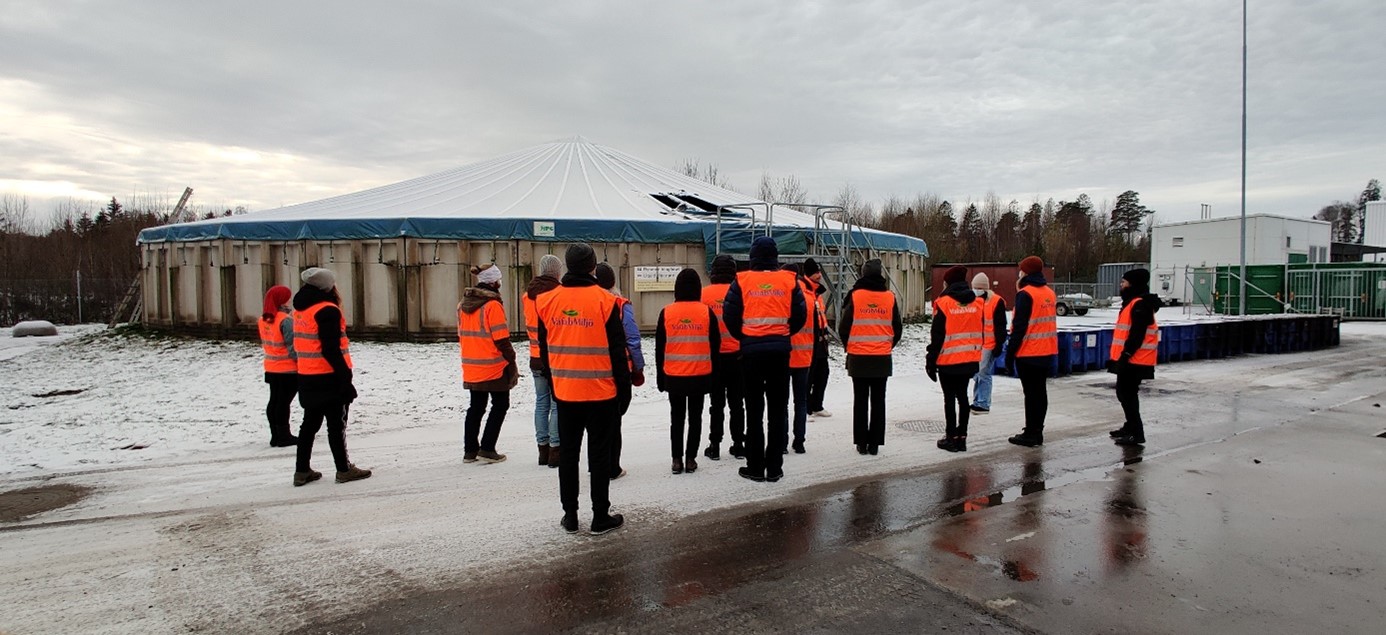 The environmental communicator Kaj presents about the management of the biofertiliser produced and that the nearby farmers can collect for free.
Contact: Cecilia Lalander