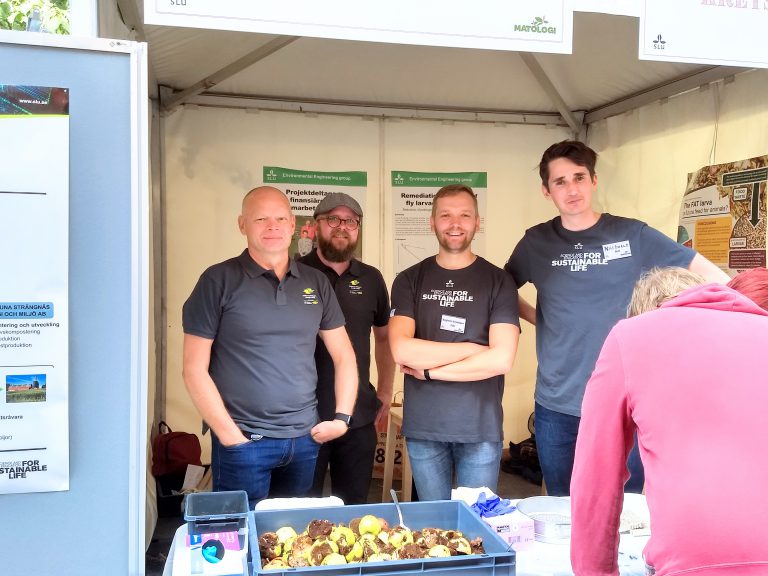 Evgheni Ermolaev and Nils Ewald from SLU Kretsloppsteknik together with Vesa Hiltula and Benny Björk from Eskilstuna Strängnäs Energi och Miljö AB presented the latest research results and the large-scale implementation progress of the fly lave composting system developed in the group from 2011. Matology is a yearly exhibition held by SLU in Stockholm with focus highlighting the latest trends in sustainable food systems.
Read our article at matologi.nu to learn more about what we were presenting. Article is in Swedish, so use google translate to read it in English.
Beside us at the exhibition was another group SLU Aquaculture presenting the project "5 ton fisk i disk" which we are a part of together with Eskilstuna Strängnäs Energi och Miljö AB and Axfoundation. Read an article about the project at matologi.nu (also in Swedish).
Contact: Evgheni Ermolaev