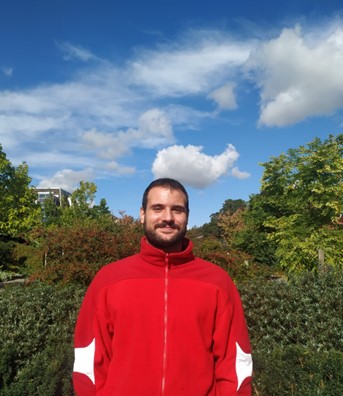 Hello, my name is Nikos Gyftopoulos, I am from Greece, where I did my bachelors in Biology in the National Kapodistrian University of Athens, and now I am living in Uppsala.
I am doing my master's programme in Applied Biotechnology at Uppsala University and I am presently doing my thesis in the Department of Energy and Technology of the Swedish University of Agricultural Sciences (SLU), with the Environmental Engineering Research Group. During the following months I intend to learn many aspects related to the bioconversion of organic wastes with black soldier fly larvae (Hermetia illucens, BSFL) and develop my thesis in this subject.
I will be supervised by Dr. Ivã Guidini Lopes and Dr. Cecilia Lalander, and the project we will develop together regards evaluations of the inactivation patterns of microbial pathogens during the bioconversion of contaminated post-consumer food waste.