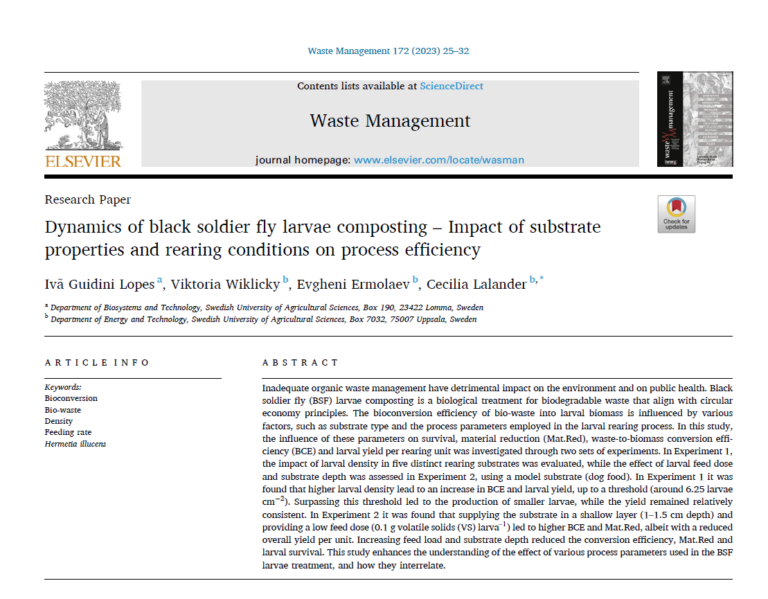 Our latest publication on the dynamics of BSFL composting is just out in Waste management.
Around the world, many types of waste streams are (bio)converted with these insect larvae, and the treatment efficiency is dependent on the materials' characteristics and rearing conditions. In this study, we evaluated the impact of these traits on the efficiency of this bioconversion.
We found out that the nutritional composition of waste is far from being the only factor that affect the efficiency of the bioconversion process. The number of larvae we add in one treatment unit impact on in the total yield of larval biomass (feed ingredient) up to a threshold at which point adding more seed larvae no longer increase the total yield of larval biomass. The depth and moisture of the biowaste was found to affect the larval survival and consequently, the overall process efficiency.
This study sheds light in how to establish several process parameters during waste treatment with BSFL, assisting waste managers and insect breeders on how to treat new waste streams with this insect larvae, promoting circularity in the sector.
If you are intrested to find out more, check the full article out.