Winning one prestigious individual research grant is an achievement in itself. Derek Lundberg managed to win three last year, demonstrating the power of a great idea coupled with effective communication. We asked Derek to reflect on what contributed to his success with obtaining these highly competitive grants. 
Last year, you were successful in obtaining not only an European Research Council Starting Grant (ERC StG) but also a Wallenberg Academy Fellowship (WAF) and the Novo Nordisk Foundation (NNF) Emerging Investigator Grant. Why did you decide to apply for these opportunities?
In 2020, I was approaching the end of my stint at the Max Planck Institute of Developmental Biology (Germany), and I began looking actively for my first independent position. In this context, I became aware of a recruitment effort by SLU's Department of Plant Biology for the WAF programme. Although I had never heard of the fellowship itself, I had visited SLU in Uppsala previously and knew it was a great place to be. The department explained what the fellowship offered and gave me a bit of encouragement, so I went for it. I asked them if they would also host me for an NNF Emerging Investigator Grant or an ERC StG, similar opportunities that had deadlines at about the same time. They said yes, so I applied for them too, with essentially the same application, to increase my chances of getting one of those grants. Little did I expect that I would get them all and have to choose! Ultimately, I went with the WAF.
Your project idea clearly appealed to these funders. Did you chance upon it or did it emerge organically from your previous work? What else do you believe enhanced your chances of success?
The project concept was a mix of both previous work and a sudden inspiration. I have been working with plant-associated microbes since my PhD, and in one postdoctoral project I put a lot of effort into understanding the ecology and genomics of a particularly common bacterial genus, Sphingomonas. That project only scratched the surface of how Sphingomonas associates with plants, so in one sense it was totally natural that I should propose to study this topic further. However, the key inspiration for the grant was the realisation that understanding why this organism is successful could help reveal fundamental features that allow beneficial microbes to thrive in agricultural settings. I think I was successful because I proposed creative methods and achievable research that is highly relevant to modern agricultural challenges. Not only did I point to clear outcomes, but I also identified the potential risks and provided mitigation strategies. In the end, the objectives of the proposal were quite clear, even for any reviewers that may not have been familiar with each method used. The proposals I sent to these funders are not confusing to read.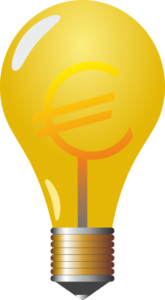 In addition to various colleagues, the SLU Grants Office worked with you throughout the proposal-development process. What type of help did the office provide and which aspects did you appreciate especially?
The Grants Office was extremely helpful! The experts at the office read several of my proposal drafts, editing and marking them up with comments, as well as providing some suggestions on how to make some parts more concise. There was a lot of mark-up! What I really appreciated was that the comments forced me to improve the clarity of the writing. In particular, the feedback helped me to establish a very clear structure for each research objective including "rationale", "approach and analysis", "expected outcome", and "risk and mitigation" sections. They helped me think of a conceptual figure linking the objectives of the proposal to each other, and helped shape the overview, background and impact sections. In my first draft, I had focused on proposing interesting science, but I probably did not do a great job of giving a reviewer all the background information and reasoning necessary to understand why my objectives and overall aim were important. The Grants Office made sure that the reviewers would not need to read between the lines or make assumptions.
Which parts of the proposal did you struggle with most? Why?
I struggled most with preparing the "rationale" and "impact" sections of each objective. I wanted to use my limited characters to explain the methods, the expected scientific findings, etc., as I would do when writing a manuscript in my field. However, a grant proposal is something that will be read and evaluated by non-experts too, and it is more important to be explicit about why something is important to do and what we will get out of it. The Grants Office helped me achieve this balance, and I was able to figure out how to cut down on my precious (but ultimately unnecessary) details.
How did you prepare for the interviews for the various funders and how did you find that experience?
The interview is something I took very seriously for all the grants. All the interviews involved a 5-8 minute presentation followed by about 20 minutes of questions. Given the short window in which to make an impression, I made quite simple slides. The Grants Office helped a lot here as well in suggesting styles that were informative without being visually overwhelming.
For these interviews, I think it is critical to finish your presentation on time! Although I am comfortable with improvising, I nevertheless decided to write the script and memorise it, because then I would not have to waste time searching for the right word or risk being unclear. This also allowed me to feel confident about exactly how much time it would take me to say what I needed to say. I could then focus on gestures, eye contact and overall delivery. I am aware that memorisation can be risky. It is especially important, if you rely on a script, to be able to recover if you forget something. In my case, though, it was worth the effort, because I always finished the presentation on time knowing I had said exactly what I wanted to, and I felt very good heading into the questions.
To prepare for the questions, I first sent my proposal to friends and colleagues to find any holes in the reasoning or pieces that were unclear. Then, I performed several mock interview sessions, including ones organised by the Grants Office, in which I gave my presentation and then fielded questions from peers and experts. I made sure to let the questioner finish the question before answering, and I just did my best to give a complete answer without rambling.
I was always nervous leading up to the interview and, especially in the moments just before starting, my heart would race. But it calmed down the moment I began my presentation, and I was no longer nervous. The question sessions were sometimes fun, even though the questions were occasionally tough, and the panellists were friendly.
What advice would you provide aspiring early-career researchers who are thinking about applying for high-profile fundamental-research grants?
My advice for those who do not yet have an independent position is very simple: you must do it, because it will help you with all your applications!
At the same time as I was applying for these research grants, I also was applying for tenure-track faculty jobs. Although the application for most faculty jobs requires only a cover letter, CV, recommendation letters and a 2-3 page research statement, the next step in those search processes is an interview. In the interview, those institutions will be able to tell whether you have a coherent 5-year research plan and whether you have thought about personnel and budget. Having written a starting-grant proposal that forces you to put all these things on paper, you will be much more prepared! I would definitely have been nervous and sweating in those interviews for faculty positions if I had not written the starting-grant proposals.
Other than that, the only advice is to start as early as possible and involve the Grants Office!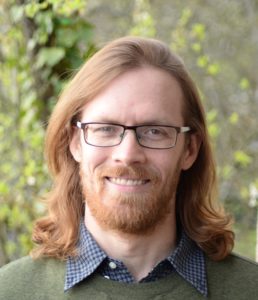 See also our previous post on the ingredients of successful ERC proposals.