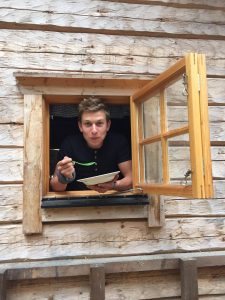 Goodmorning! What are you doing up so early? Photo: Sebastian Elze
What have you done before your masters programme?
I studied 6 semesters of forest sciences in Dresden, Germany, so this is my exchange semester in Sweden to see how you Swedes are getting along with all the wildlife

What's your first memory involving an animal?
Excluding all the "pet memories", my first impressive memory with wildlife which I can remember includes two deer, storming away when we have been approaching in the forest right behind our garden when I was 5?!
What made you good to go for fish and wildlife?
It was and it is a quite big part of my entire life so far and since it is bound to forestry and everything which comes along with it, I thought this is the right time to get a closer idea of what it is about. Not fisheries though but it's nice to get closer look to that as well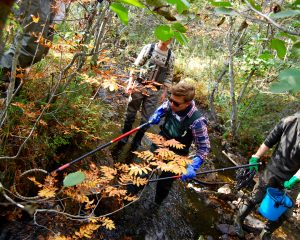 Are you sure Sebastian? You seem to think that this pretty interesting! Photo: Hannah Benath
Fun hobby or fact you would like to share with us?
Well… My first time I went fishing was in Sweden!! Hällefors olé!
Dream job to land straight after graduation?
Depends on what I will graduate with. I think about something within the wood industry but I have no idea about my dream job yet, sorry bro!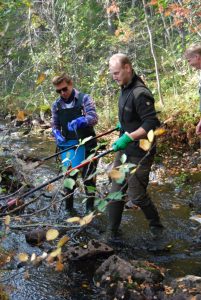 Position as my cord-holder seems open! 😉 Photo: Hannah Benath
Fish, birds or wildlife? 
Wildlife!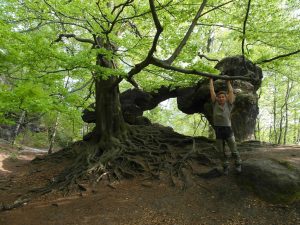 Photo: Sebastian Elze