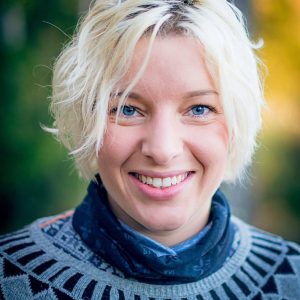 Foto supplied by Jenny 
What have you done before your masters programme?
I studied Biology at Lund University (BSc). Before that I did the military service for one year and worked as a guardian in Malmö.
What's your first memory involving an animal?
When I was 2,5 years old I sat on a horse for the first time in my life. I think my interest for animals and nature has grown ever since.
What made you good to go for fish and wildlife?
I took the decision to apply for the program while I was doing an internship in Ghana. I knew that I wanted to focus on nature conservation, and my interest for mammals made me turn my nose northwards.
Fun hobby or fact you would like to share with us?
I have a big interest in photographing and communication/graphic design!
Dream job to land straight after graduation?
There is so many, but maybe wildlife manager at the CAB?
Fish, birds or wildlife?
1. Wildlife
2. Birds
3. fish