There's been a couple of different answers as to what type of job we're looking for – but where do we really end up?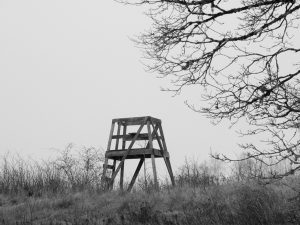 Vacant position?
I've been in touch with the universities career counselors, who have been so kind as to send me back a bunch of data on prior alumni. Some job titles of those who have read the complete management of fish and wildlife populations course module  include:
Forestry consultant for the Swedish Forestry Agency or Private forestry companies.
Regional Hunting Administrator
Fish Biologist
Fisheries Consultant and Project Leader
Zookeeper
County Administrative Environmental Officer
County Administrative Conservation Officer
County Administrative Hunting Officer
Teacher, Biology & Environmental Science
Post Doc.
Keep your eyes and ears about you and you'll be sure to find a spot!